RESTAURANT VERANDA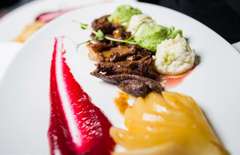 Location
Veranda Restaurant is located on the very shore of the Black Sea, on the beach Langeron. The cozy interior of the establishment is designed in light natural colors using natural materials. The large panoramic windows of the hall open the view to the sea and the sunrises and sunsets that are amazing with their beauty. The noise of the surf, pleasant music create an unforgettable romantic atmosphere that allows you to communicate and rest!
Menu
Guests of the restaurant "Veranda" offer culinary traditions of European and Odessa cuisine - delicious meat, poultry on tandoor and mangal, as well as specialties from fish and seafood of the freshest catch. In the bar chart, excellent draft beer, strong alcohol, cocktails for every taste. The restaurant collection offers a good selection of wines that will complement and make the taste of dishes more expressive.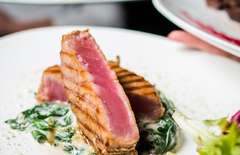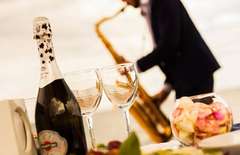 Promotions
On Sundays - family days: cheerful master classes for children and a long-awaited vacation for parents.
Banquets
Veranda restaurant will help organize the most important event - birthday, wedding, christening, etc. In the hall it is comfortable to conduct an exit registration, organize a buffet table, a dance floor, a photo zone and, of course, a banquet. With the preparation of the perfect menu, our chef will help you. He will pick up the perfect dishes from the banquet or main menu, as well as realize any of your gastronomic fantasies. Friendly atmosphere, tastefully decorated interior, excellent service.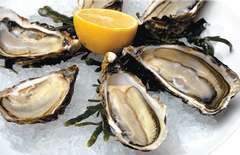 RESERVE TABLE