Rest in the fall in Odessa
How to spend the autumn season in Odessa is recommended by the hotel
«Skopeli»
Not everyone can escape from office everyday life in the summer, or the situation simply develops that vacation is possible only in late summer or early autumn. But there is no need to be sad, because you can always come to us and enjoy the velvet season at the Skopeli Hotel on the Black Sea coast.
---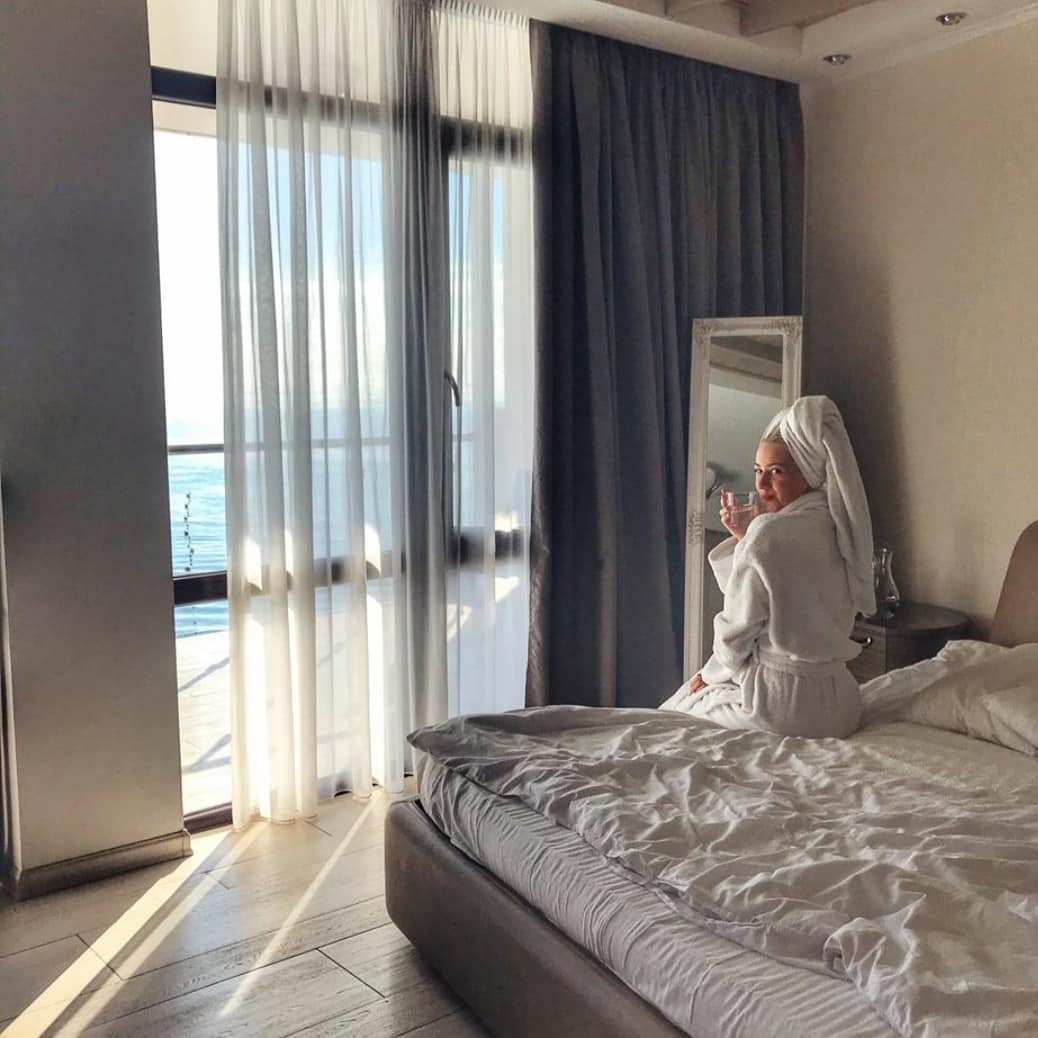 ---
At this time, there are almost always free rooms, but in order to have a good choice in terms of quality and price, it is better to book in advance.
The hotel is located in a quiet green area of ​​the Health Trail on Lanzheron Beach with direct access to the seaside. Thanks to the hotel's convenient location, you can easily reach the city center - just 10 minutes by car and 25 minutes on foot.
The hotel has 19 rooms. The design of each room is individual, so you will definitely find the option that suits you best. All rooms have a balcony with wonderful sea views.
---
What does the Skopeli Hotel offer for an autumn holiday by the sea?
---
Comfortable accommodation in rooms with a sea view;
Cozy restaurant with a sea view and delicious breakfasts (and not only breakfasts);
Musical evenings at the Veranda restaurant;
Children's playground on the sand for young hotel guests;
Hammam service with hot tub and access to the sea;
Fishing from the pier next to the hotel (garfish and goby are great in autumn);
Rest by the sea;
Kayaking (the service is provided by our partners);
You can book a room at the Skopeli Design Hotel on the website or by calling the specified phone number. +38 (063) 507 39 39
Rooms list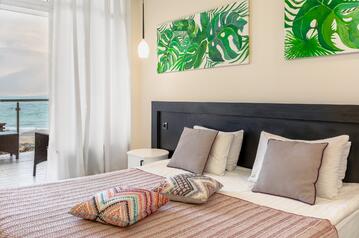 Comfortable room of 16-18 square meters with sea view and balcony. The individual design of each room. Located on the 1st and 2nd floor. Number of rooms "Standard" - 6 rooms.
Book Now
1900 uah

/

night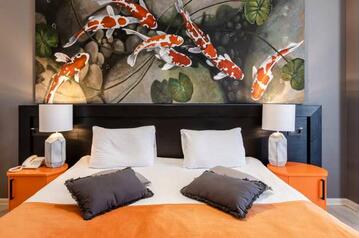 Comfortable room area of 16-18 sq m, with sea view and balcony. The individual design of each room. Located on the 1st and 2nd floor. Number of rooms category "Superior" - 8 rooms.
Book Now
2400 uah

/

night
Oh, this Odessa! If you are lucky enough to visit this sunny and bright city at least once, you will definitely think how to get back there. And even if not in summer, but in autumn, for example. Autumn in Odessa is a special time of the year. Autumn in Odessa is delicious with late amber melons, juicy apples and plums, tight dark red homemade tomatoes and bulgarian, large, like a fist, pepper, nutmeg, noisy by the still warm sea, children's laughter and shouts of seagulls, colorful Odessa language, courtyards and eternal the manner of answering a question with a question.
---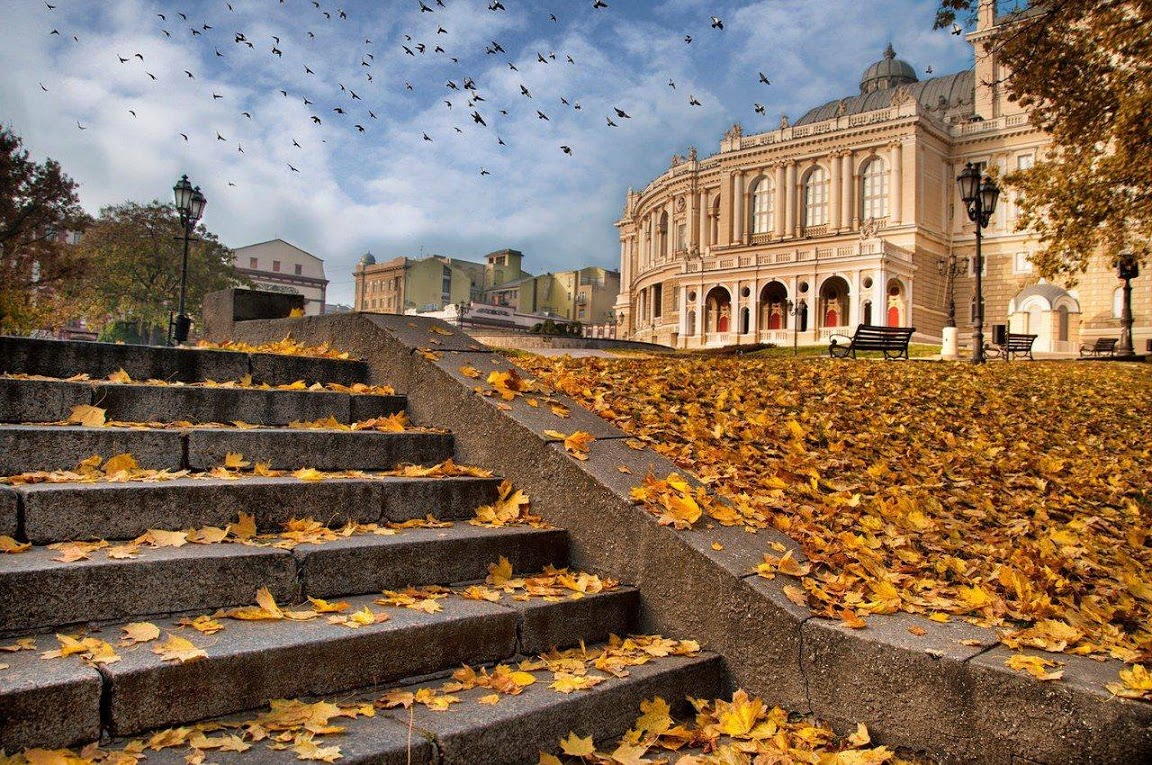 ---
What is interesting about autumn in Odessa?
---
Autumn is the time of festivals and holidays. On September 2, residents of Odessa celebrate the City Day, they celebrate widely and from the heart. For this holiday, fairs, exhibitions are organized, a concert with famous artists on the Potemkin Stairs and fireworks are obligatory. So you can join with pleasure!
Theaters and museums, galleries, classical concerts and literary evenings are a must! Food festivals, creative lounges, atmospheric cafes and restaurants abound! Experienced and loving Odessa guides will tell the secrets of Odessa courtyards and streets, famous people, historical stunning facts and incredible exciting stories about the city!
---
What weather awaits you in Odessa in autumn?
---
In September and October, the weather is usually very warm +23 +25 degrees and allows you to sunbathe and swim in the sea until mid-October. Famous beaches such as Lanzheron, Arcadia, Gold Coast are rich in history and equipped for beach holidays. And most importantly, the beaches are sandy and uncrowded in autumn! Resort hotels, numerous restaurants, sports grounds are located along the coastline. Guests of the city prefer to choose rest in comfortable small hotels, located closest to the sea, for example, the design hotel "Skopeli".
---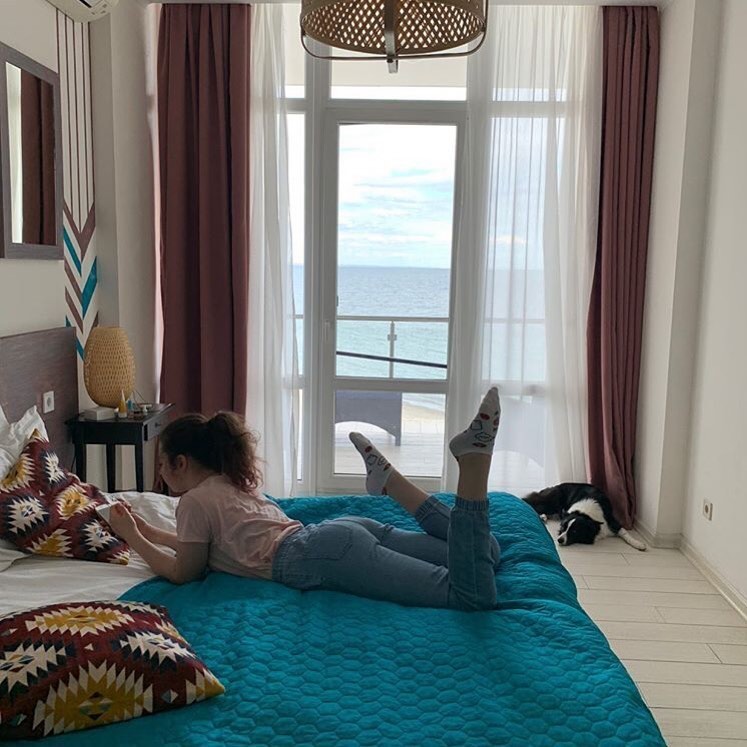 ---
You can see the sunrise on kayaks, and admire the sunset on a yacht in the open sea, or you can catch garfish and gobies from the pier! And even if you only have 2 days for a trip, come to Odessa!
In Odessa there is something to admire, something to be happy about and wonder about. Odessa will definitely answer you with care, kindness and love! You simply cannot but love this city!
---
What to do in Odessa in autumn?
---
/*?>*/ ?>